Join us on our Facebook Page at https://www.facebook.com/BalaLakeRailway/ for our 2020 Virtual Gala on Saturday 13th June.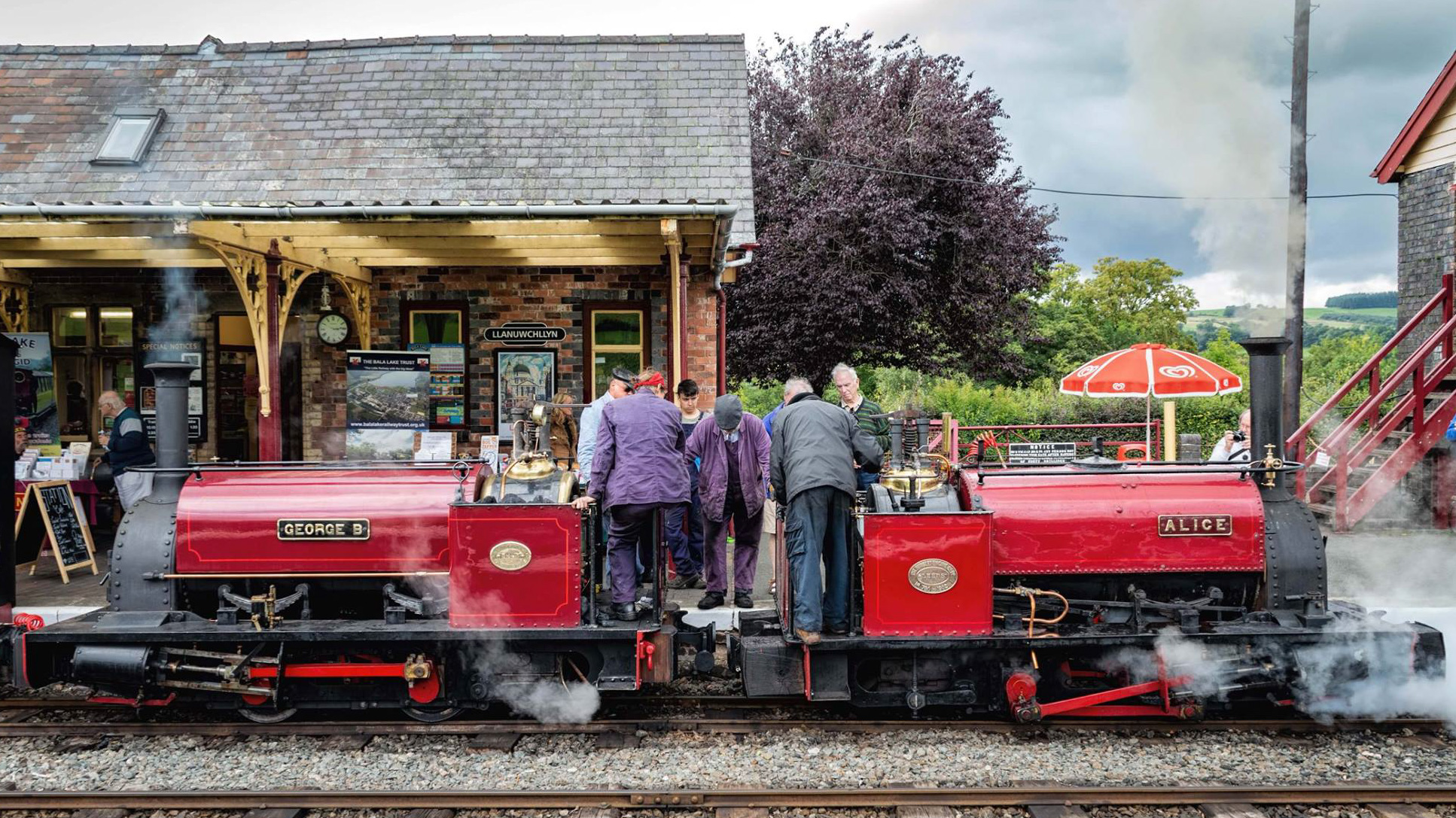 The Gala will be packed full of video footage with the planned timetable having over 20 departures (videos) scheduled throughout the day including:
A run down and back up the line
Recent galas
Archive video footage
Archive photographs of the BLR (right back to no track at Llanuwchllyn station)
Garden railways, including a Triassic slot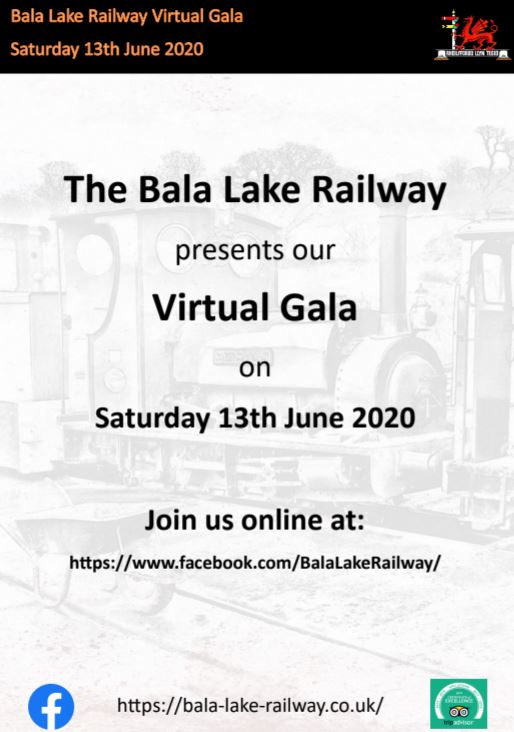 A Virtual Gala Guide including the full timetable for the day is now on sale for £5 via our brand-new online shop, which will also be open on Gala Day selling souvenirs and other goods, at https://shop.bala-lake-railway.co.uk/product-category/virtual_gala/
You will also be able to support the railway by taking a virtual 'Driver for a fiver' ride or visiting the café to buy a virtual 'Drivers slice of cake' as well as other virtual goodies to support us during the day.
In addition, there will be a photographic competition on the day sponsored by the Bala Lake Railway Society with eight prizes on offer.
So, come along for the ride, you won't be disappointed.
Start now by liking our Facebook Page at https://www.facebook.com/BalaLakeRailway/
All funds raised on the day will be used to support the railway through the current Covid-19 pandemic.