Located around Llanuwchllyn station, there are various platform trolleys and sack trucks. Donated to the railway by numerous people, they add very important theatre and on their own are important artefacts from the period.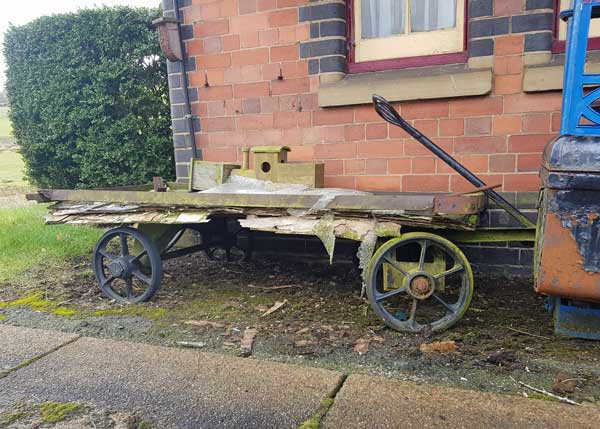 However time and the weather are catching up with them and some are showing signs of rot and corrosion. We would like to raise funds to restore these items so their continued display can be made possible.
Among the items are, two platform trolleys, three sack trucks, milk churns, scales, benches and a phone box. We are looking to raise £300 to enable us to purchase the necessary materials to restore these items, if we manage to raise more than this we will allocate any excess to our planned future projects.