2022 will be the 50th anniversary of the Bala Lake Railway. There must have been plenty of pictures taken throughout the years.
We have recently created a space where pictures and scanned articles of interest can be stored securely for future access.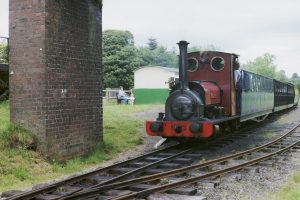 Have you got any pictures of the Bala Lake Railway that you would be willing to upload to our new online archive?
We are also planning a book celebrating 'Bala at 50', showcasing the history of where we have come from to where we are now. This is currently in the compilation phase and any pictures uploaded will be considered for inclusion in the book.
Please help us by uploading your pictures and giving us permission to use them at https://archive.bala-lake-railway.co.uk
You will need to register for an account to upload your pictures and instructions will be on the upload page once the registration process has been completed.
We look forward to receiving some fascinating memories.
Thank you.