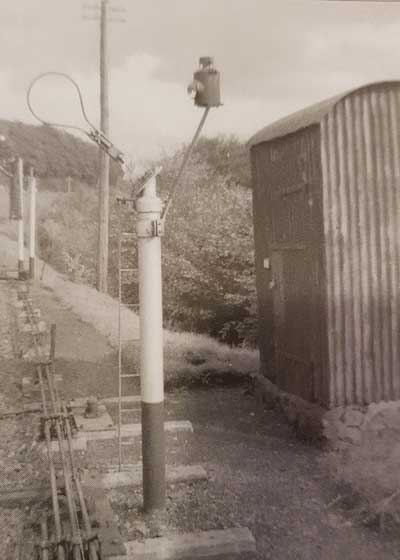 During February of 2018, work began on renewing the signalling at Llangower. This included the replacement of the signal box which is a reclaimed lamp hut. The lamp hut came from Bontnewydd Station just outside Dolgellau.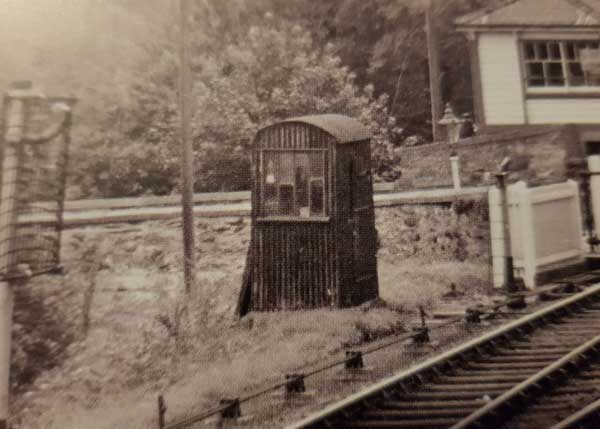 The A494 ran alongside this station and after the lines closure to all traffic in May 1964 and was demolished, the area was re landscaped and the road widened. However for some reason the lamp hut (now the only surviving piece of the station) remained intact at the side of the road in its original position. The Hut survived nearly 20 years at the side of the road until it was dismantled and brought to Llanuwchllyn. It was tidied up and taken to Llangower to serve as signal box.
The exposed location at Llangower had not been kind to the hut and corrosion has set in, as well as minor vandalism over the years. It was removed in one piece as to not cause further damage as it is now planned to restore the hut and place it at the end of platform 2 at Llanuwchllyn on the site of the stations original lamp hut. The huts condition is poor and will require some new tin work, window, roof and repaint as well as the laying of a slab for its new position.
The estimated cost of the project is £250, if we manage to raise more than this we will allocate any excess to our planned future projects.